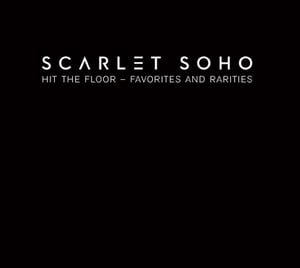 £

9.60 - On Sale
SCARLET SOHO: 'HIT THE FLOOR - FAVORITES AND RARITIES' ALBUM 25.10.13
1 Analogue Dialogue (Kill The Beat) 3:28
2 Modern Radio 3:09
3 Programmed To Perfection 4:03
4 Is Growing Up The Best That We Can Do? 4:34
5 Speak Your Mind 3:17
6 We Must Destroy 2:08
7 This Nausea 3:26
8 Disconnected 2:36
9 Satellites 4:14
10 Reveal 2:41
Bonus Material
11 Fibre Optic 5:42
12 No Reception 3:53
13 No Encore (Digi Mix) 3:35
14 Pedal To The Metal (Kosheen Remix) 5:40
15 What You Need (Psyche Remix) 4:16
16 Lights Out London (Live At Montreux 07) 3:02
Prior to the release of their as yet unnamed, third album, Scarlet Soho were approached by US electro label A Different Drum with the opportunity to introduce an American audience to their musical career to date via their VIP Collection - this resulted in the'Hit The Floor - Favorites and Rarities' album.
This compilation features tracks from 'Divisions Of Decency' (Human Recordings 2004) and 'Warpaint' (Major Records 2009) alongside 6 previously unreleased tracks.
With a limited run of only 300 copies, this is sure to become a collectors item.
The UK release is sold with an accompanying 16 page visual history of the band dating from 1999-2013.